Home Sleep Study in Elmhurst, IL
Sleeping in your own bed is what most people prefer when getting a sleep study. Although, sleeping at a sleep center gives the medical doctors more information about your sleep patterns, home devices are becoming more accurate and simpler to use.
Sleep apnea is a medical condition and must be diagnosed by a certified sleep medical physician. As dentists, we must get a diagnosis from a physician before proceeding with any dental devices to treat sleep apnea. We will work with your physician or sleep physician to come up with a plan to treat your condition.
The best way to start is to have your physician send us a prescription to have your sleep apnea / snoring observed. If this is not a viable solution, we can still provide you with a home sleep study and have the results read by a local physician or one affiliated with our home sleep study device, the Zephyr MATRx Plus™.
Call us to learn more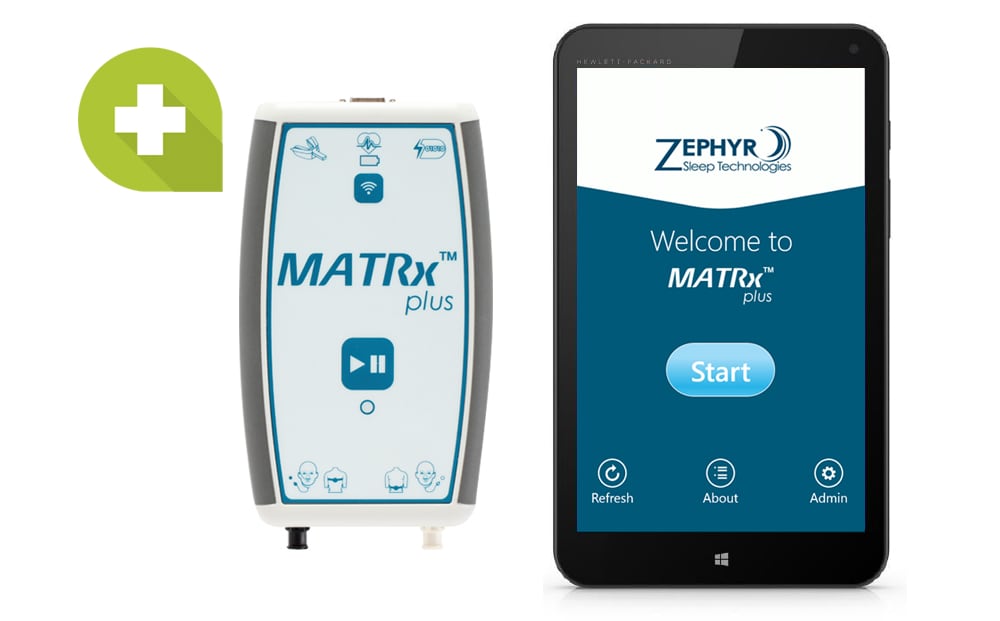 What Is Zephyr MATRx Plus™?
The MATRx Plus™ is the world's first-ever medical device approved by the FDA that helps identify patients suffering from sleep apnea. It is also the best at home sleep study "self-testing" available today! This device can be picked up in our dental office, worn while you sleep, and returned to our office the next morning. We will get the results read by a certified physician and plan the next steps to get your sleep apnea / snoring treated in a short amount of time.
What Is Different About the Zephyr MATRx Plus™?
Patients can now use a convenient and easy-to-use device to record their sleep apnea tests at the comfort of their homes. The MATRx Plus™ has been built to facilitate the diagnosis and treatment of patients suffering from mild to moderate or undiagnosed sleep apnea. The MATRx Plus™ is helpful for patients whose medical cases can be treated with oral appliances. Oral appliance therapy would help keep the airway open while the patient sleeps.
Features of the Zephyr MATRx Plus™
The MATRx Plus™ allows patients to perform a self-test for sleep apnea at home without having to go through the pain of an overnight sleep lab study. Additional features include:
Multi-functional capabilities. The MATRx Plus™ allows you to perform an at-home sleep test and at the same time, check whether you are responsive to a particular oral appliance.
Easy-to-use. The device offers an easy-to-use interface and instructional videos.
Cloud Connectivity. Being connected to the Cloud interface, patients can efficiently deliver home sleep study to the professionals at sleep medicine dentists or clinics.
Contact McKenna Dental if you believe you are maybe noticing symptoms of sleep apnea. Ask us about the Zephyr MATRx Plus™, and we'll be able to guide you better.
Call us to learn more